This article presents interesting nature destinations in the Suupohja region. A wider range of routes for active outdoorsmen has been picked up. Visit Suupohja's destinations are suitable for camping most of the year. You can reach nearby destinations by bike and you can also make a longer hike. Walking takes you closer to nature. Mainly, more abundant amounts of snow limit the accessbility of smaller roads and destinations.
A familiar place to visit can show itself in a new light when the season, weather or time of day change. A flurry of frost, the light of a summer night or a twilight can create an unforgettable atmosphere. On the other hand, many nearby destinations are suitable for an quick visit.
Welcome for an adventure in Suupohja!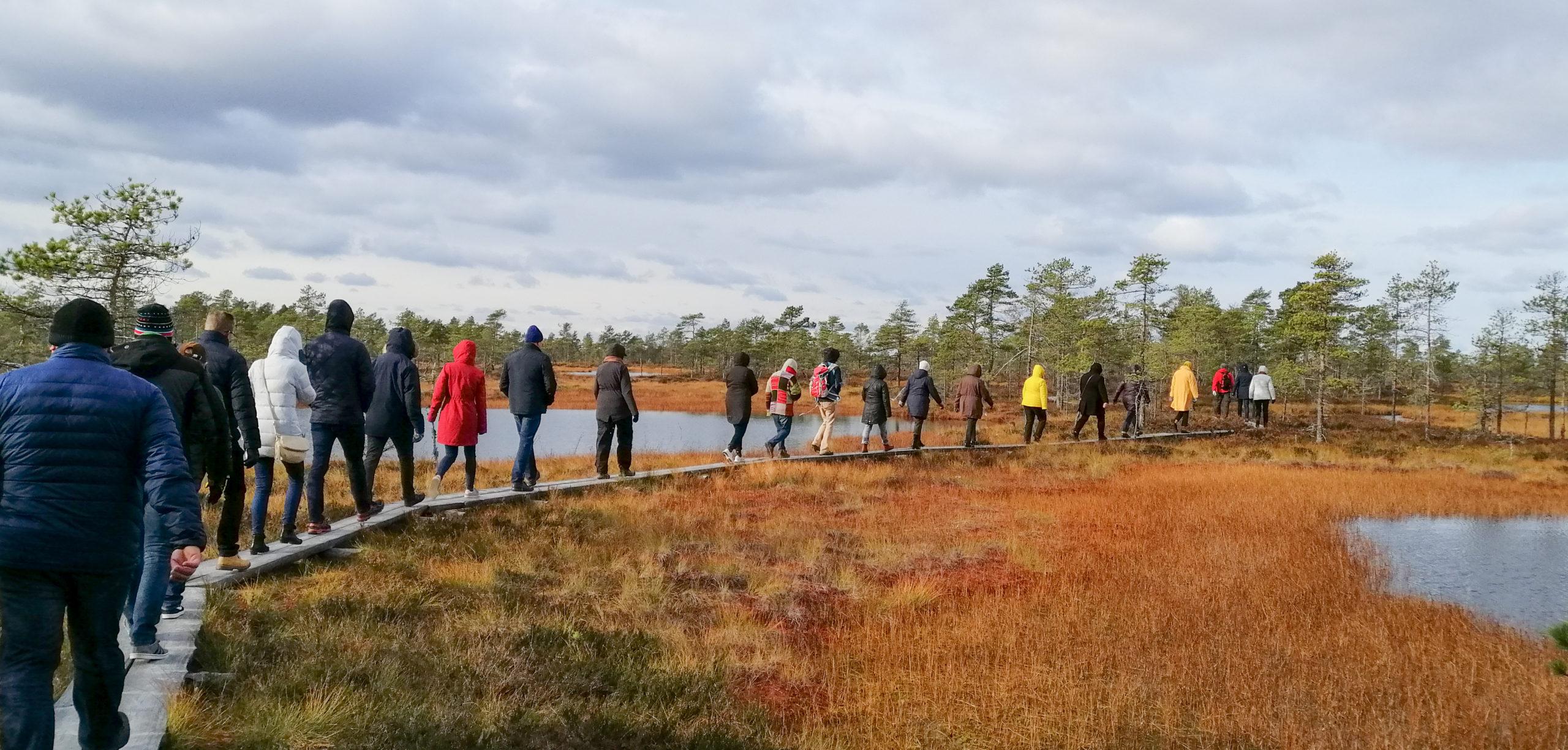 Isojoki
Isojoki is known for Lauhanvuori National Park, its diverse routes and services offer exploration for several days. The classic route from the observation tower to Kivijata showcases the nature of the national park in a diverse way. In addition, Lauhanvuori has a few hiking trails and mountain bike trails. In winter, you can enjoy the nature by cross-country skiing and snowshoeing. Slightly less well-known and peaceful nature destinations can be found, for example, in the south-western parts of the municipality, where there is a short link to the swamps and Lake Sarvijärvi cliffs with their trails. There are nice options for cycling and cooking in the village roads of the Isojoki river valley.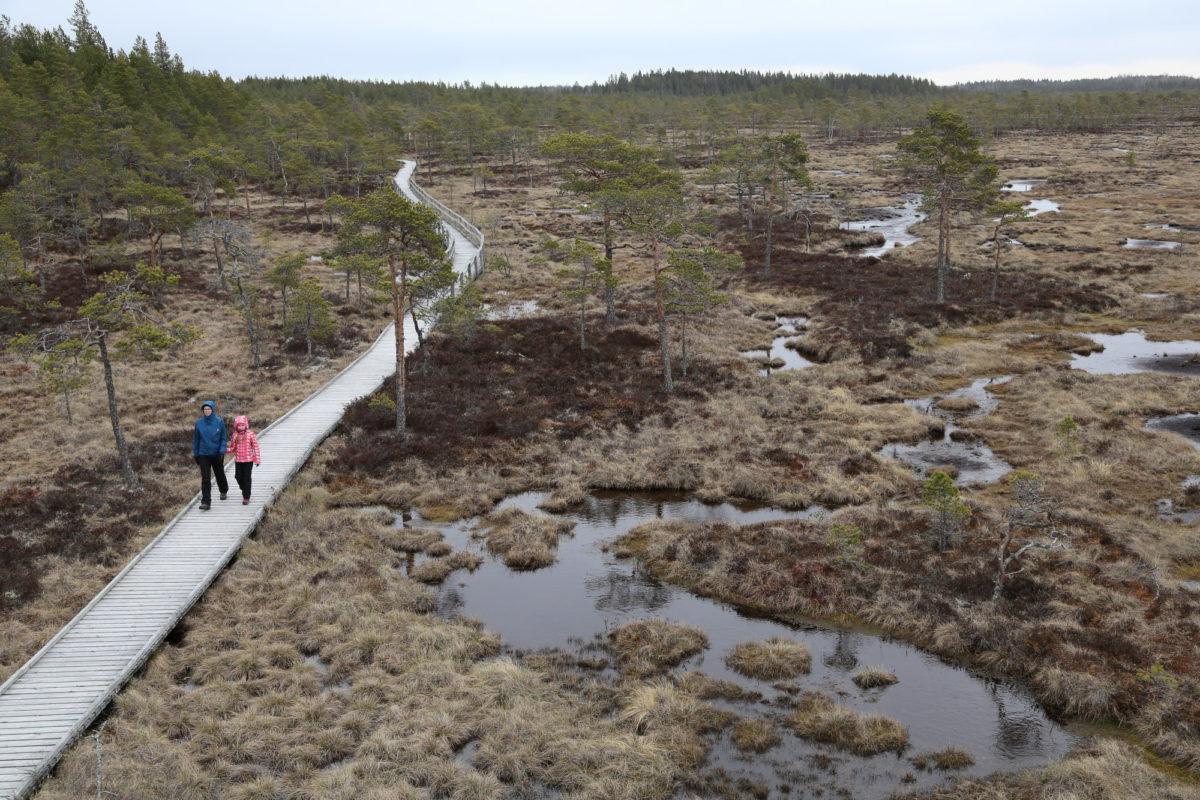 Karijoki
Karijoki is located in the vicinity of many mountains. Susivuori mountain with its caves and sights is one of the most popular destinations in Karijoki. You can also go on a longer trip from Susivuori in the direction of Pyhävuori. The finest rock formations of Karijoki can be found in Kakkori, where you can also explore the handprints of local stonemen. From Kakkori you can continue in the direction of Parra or descend to the river side, which can also be reached without walking.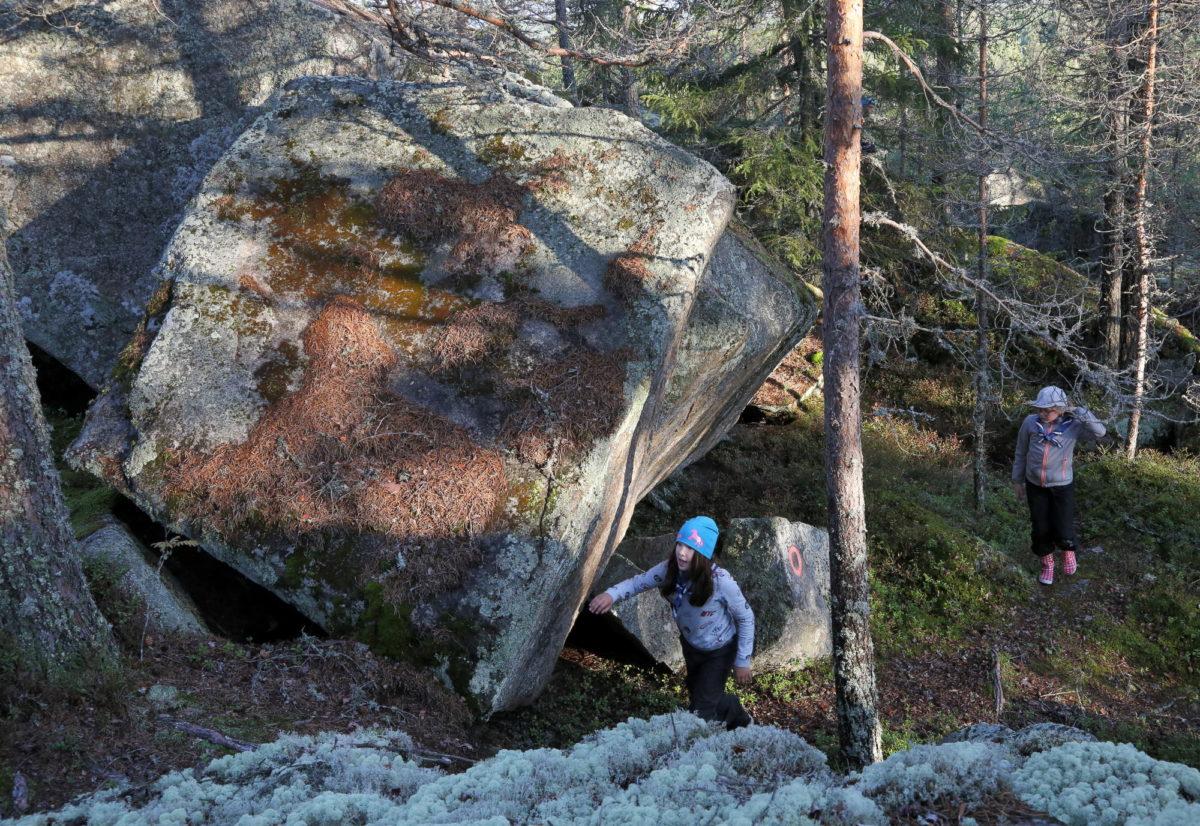 Kauhajoki
Kauhajoki is a town of two national parks. Kauhaneva's duckboards takes you to a fine marshy landscape in the midst of a sloping ridge landscape. The slopes that created are not part of the basic nature of the Katinkankanjoni, although the swamp and the canyon are in the same national park. In both destinations, it is easy to carry lunch to a campfire location. Kauhajoki's cultural landscape is the finest among the landscapes, especially in the Hyypänjoki river valley. There are routes suitable for hiking and cycling in the valley. And those wanting to go for a run should head to Sotka's tracks that operate all year round.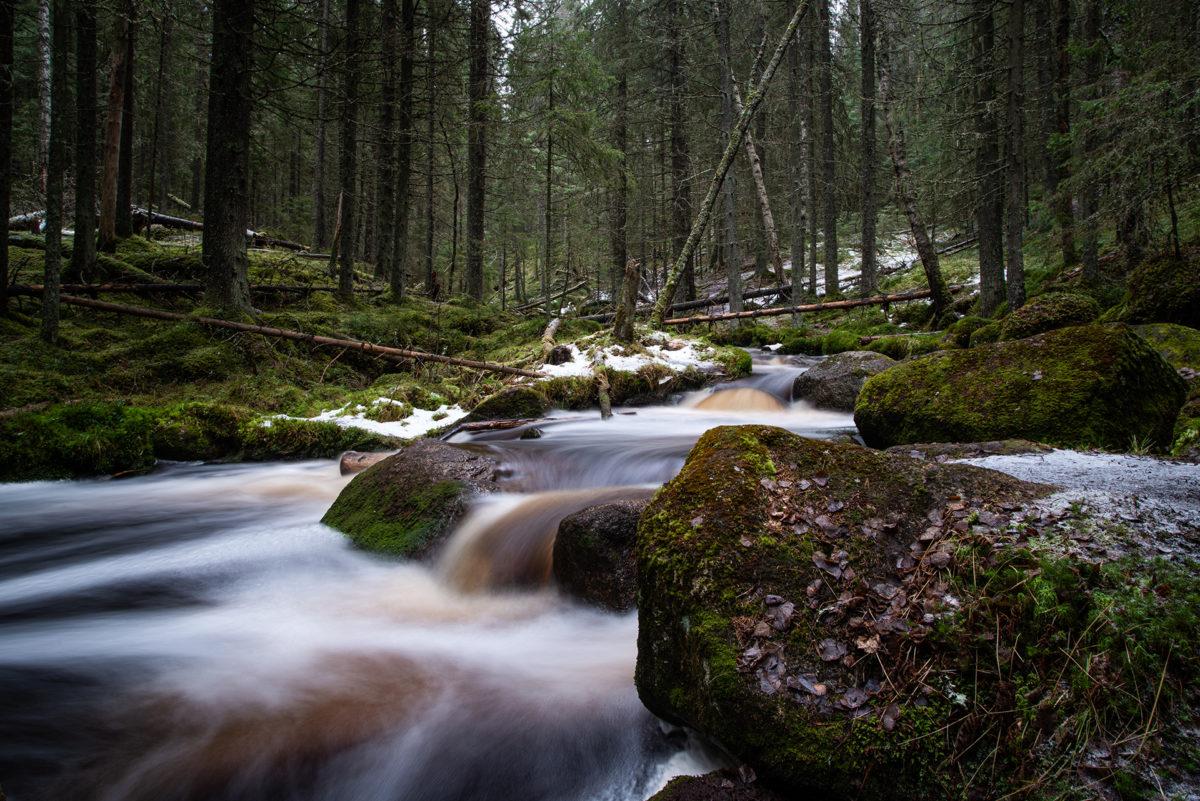 Kurikka
Kurikka, combined from three municipalities, can accommodate a large number of great destinations. Jurva's Säläisjärvi offers easy routes for active fitness and more relaxed movement in summer and winter. Those who are interested in nature should head to Levaneva, through which a long Kurjen kierros -trail goes through. It is easiest to approach a wide ensemble through, for example, Särkinen wilderness hut or Pässilänvuori, where one can choose a light trail suitable for exploration at once. The streams of Ostrobothnia or Kyrönjoki River can be reached at Jyllinkoski, where steep slopes rise around the rapids and the dam. The atmosphere of Jyllinkoski, located near the centre of Kurikka, can also be enjoyed with the little ones in the family. The forests of Kurikka are rich in routes and lean-to shelters of varying levels on which to make great discoveries. The specialities of Jalasjärvi include Devil's Nest, where you can explore the rock cavity and observation tower with interesting history.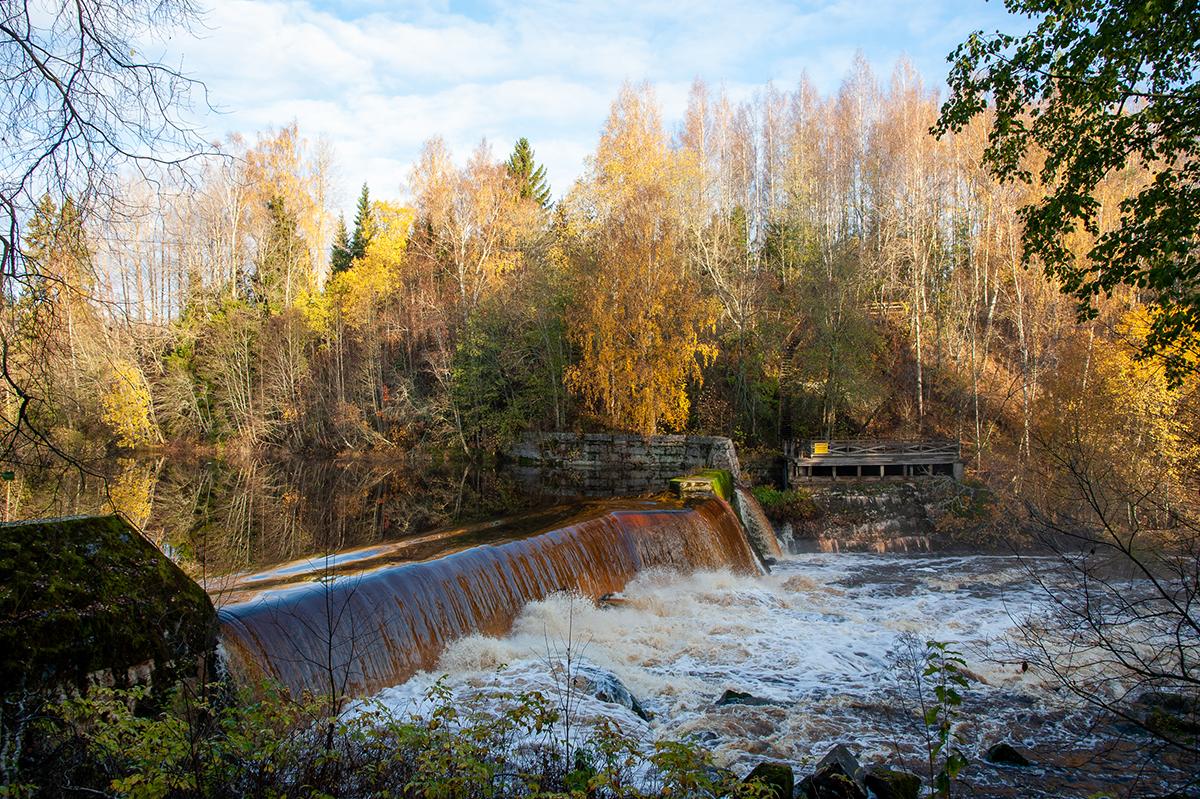 Teuva
The most family-friendly destination in Teuva can be found at Pappilankangas, which offers diverse opportunities for joggers of different ages. In addition to relaxed outdoor activities, the routes are also action-packed. A more diverse and varied terrain destination can be found in Parra, where routes go in several directions both summer and winter. Those seeking for a longer trip should head towards Lutakkoneva and Kakkori, but a lighter traveller can take a shortcut to the lean-to shelter and the bird tower of Lake Suksenjärvi.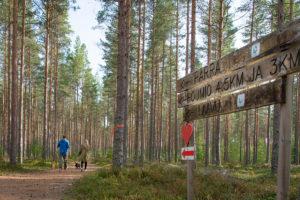 Written by Ismo Nousiainen / Taikapolku
Translated by Vikke Mikkilä / Visit Suupohja