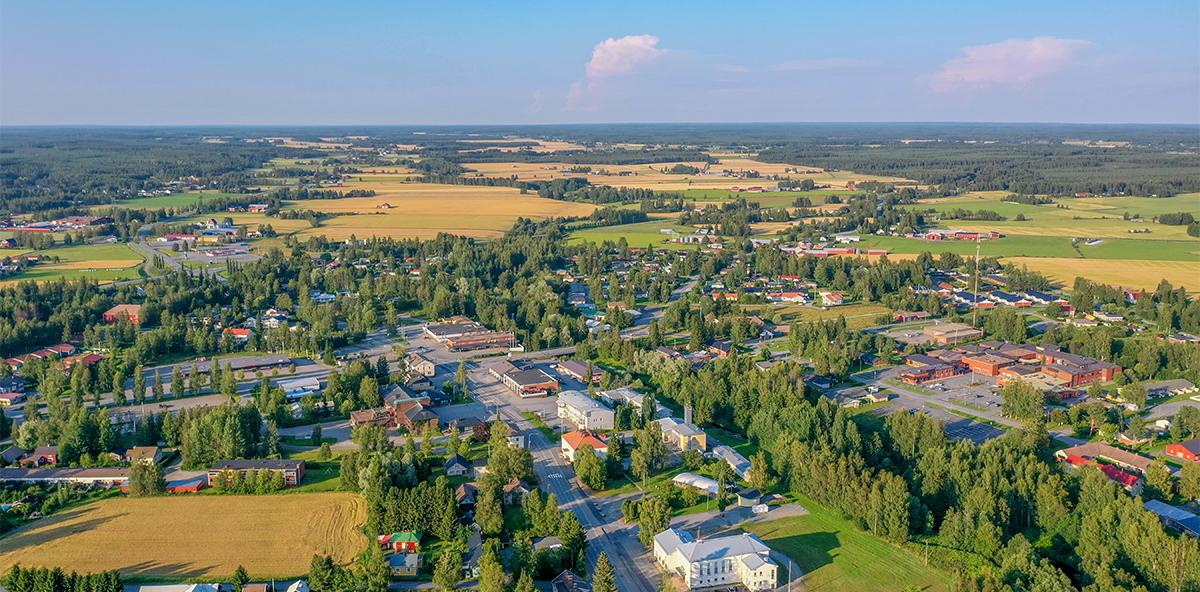 Welcome to Teuva!
Teuva is a vigorous and entrepreneurial municipality with scenic scenery. The countryside and Ostrobothnia are strongly reflected in numerous crowd-gathering events in Teuva, such as Elolystit, the summer market, TeuvaFest, and Kaarihovi dance events.
The Cultural House Orrela offers exhibitions and events throughout the year and there is also a Teuva tourist service desk. The Ars Nova Botnica Art Exhibition, held annually, presents Ostrobothian art all the way through July. You can also adore the art in the church of Teuva, where Tove Jansson's large-scale work, the Ten Virgins altarpiece, is located. The nature and skiing center of Parra is home to the world's biggest javelin, measuring 26 meters in height. Parra hosts the annual movable sauna gathering event, where thousands of saunas and sauna lovers gather at the site.
In the outdoor areas of Parra and Pappilankangas one can enjoy the joy of exercisin in the beautiful nature all year round. The skiing center of Parra — Snowpark Parra is popular with downhill skiers and cross-country skiers of all ages in winter. The area has three ski slopes and an extensive cross-country network. The Muinaisvuori trails with its pauses and lean-to shelters runs from Parra to Karijoki, and alternate routes head to the village of Äystö and Pappilankangas. In summer, you can hike, berry, play frisbee golf or go for a swim in Parra.
From hotel accommodation to holiday cottages, you can find comfortable accommodation in Teuva. Trade shops and restaurants guarantee that hunger does not come by surprise.
More information on the website of the municipality: www.teuva.fi