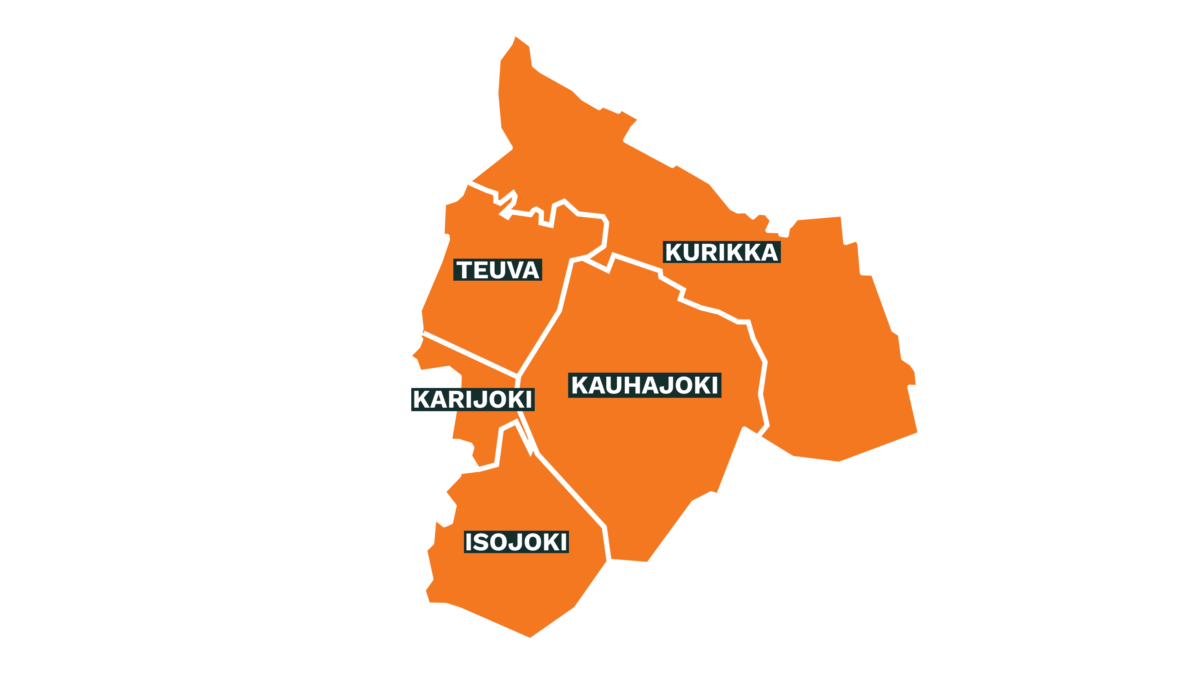 What is Suupohja?
Suupohja is the southernmost sub-region of South Ostrobothnia, full of open bogs, wild spruce, villages, and hospitality.
The name Suupohja was originally used to refer to the area between the Ilmajoki river and the city of Kristiinankaupunki. Currently, the Suupohja sub-regional unit is thought to consist of the municipalities of Isojoki, Karijoki, and Teuva, as well as the city of Kauhajoki. The Visit Suupohja website also includes the city of Kurikka of the "old Suupohja".
Suupohja is an urban rural area. The landscape consists of traditional Ostrobothnian expansive flatlands, with rivers crossing it. The distinctive nature also includes bogs and highland forests. The last ice age left its mark on the area, which is home to Finland's other UNESCO Geopark, Lauhanvuori-Hämeenkangas.
The Suupohja spirit is defined by entrepreneurship, communality, and self-sufficiency. These characteristics can be seen in the people as well as the industries of the area. There is a total of approximately 42,000 residents in the area.
From a cultural perspective, the area is characterised by music, exercise, and food-related experiences. Important musical events include Lauhan Spelit in Isojoki, Nummirock in Kauhajoki, and Haku päällä and Rytmiraide in Kurikka. In the area of food, the annual fair in Kauhajoki is well known even on a national level. In spring and summer, municipalities celebrate theme days and weeks, such as Rompepäivät in Karijoki, Kriuhnaasu in Kauhajoki, the Asu ja elä -fair in Kurikka, and Elolystit in Teuva.
Suupohja has particularly great opportunities for exercise in nature. The best destinations and routes, the Suupohja Adventures, can be found on this website under Nature destinations. Venues and clubs are available for many sports from hockey, mountain biking, orienteering and athletics to ball sports and disc golf. In winter, you can play ball games in indoor halls and ski in every municipality, as long as there is enough snow. There are ski slopes in Kauhajoki, Kurikka, and Teuva. You should also keep an eye on the events calendar on this site, including sports and exercise activities.